WHY SUBSCRIBE?
Wouldn't it be great if you didn't have to place a new order everytime your Yumello ran out? Our subscription is here for you whenever you need a top up. And when you don't - well, simply pause, delay or cancel anytime. It's as simple as that.
Subscribe today and we'll take care of making sure your cupboard stays stocked up - plus you'll get 10% off jars & bundles, 15% off 1kg tubs every order, and free UK shipping on orders over £25 (usually £30) from your second order!
START SUBSCRIPTION
1. PICK YOUR PRODUCTS
Choose your favourites. Swap or add products whenever you like.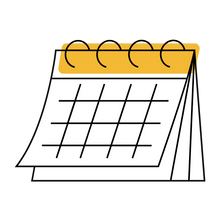 2. CHOOSE YOUR FREQUENCY
You can pause, cancel or change anytime by simply logging in to your account or dropping us a line to hey@yumello.com.
3. SAVE ON EVERY ORDER
Get 10% off jars & bundles, 15% off 1kg tubs every order and free delivery on orders over £25 (usually £30) from your second order. Scroll down for more FAQ's.
all
jars
bundles
1KG TUBS
GOT A QUESTION?
I receive your newsletters already, does that mean I am already a subscriber?
If you receive our newsletter emails, you are subscribed to our newsletter list - this does not mean you have a subscription account for repeat products. Please use the subscription builder above, to create a repeat delivery and save on every order.
How do I access my subscription portal if I already have one set up?
If you already have a subscription set up, you can edit, pause, cancel or change your subscription via your portal. To access your portal please "Login" to your account. Then click "Manage Subscriptions", this will take you to your portal where you can add items. If you have any trouble please reach out to us on our email: hey@yumello.com
How do I set up a subscription?
To set up your subscription head back up to the builder above:
1. Choose which products you want to include in your bundle and add them to the subscription (as many as you like!)
2. Set the frequency of deliveries via the drop-down.
3. Click Checkout
You follow the checkout instructions and you will then be provided your very own portal log in where you can edit, skip or cancel your subscription at any time.
When will my first order be sent?
Great question! When you set up your subscription the items you have added will be placed in an order straight away. We aim to dispatch this first order within 24 working hours. Your second-order and ongoing orders will then come on the date/frequency selected.
Can I cancel my subscription?
Yes, you can cancel your subscription at any time. There is no minimum amount of subscription deliveries you must place before you can cancel (just remember that you will not get your discount and free shipping over £25 if you do cancel). Just please ensure that you cancel at least the day before a repeat order is placed. Once the order has been placed we cannot cancel and would require you to post the items back to us to receive a refund. We do send reminder emails that a repeat delivery is coming up - so there are no surprises.
Can I edit, pause, or add items on my subscription?
Of course - we put you in control! Personalise your plan by editing, pausing or changing the frequency of your deliveries all on your own unique portal. You will receive a link to your portal once your subscription has been set up via the subscription builder above. We also send reminder emails to let you know a delivery is coming up.