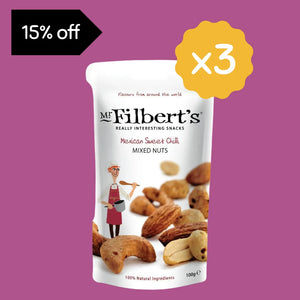 Mr Filberts Mexican Sweet Chilli Mixed Nuts 3 x 100G
The perfect fusion of sweet and spicy, with red chillies and hints of fennel and garlic. These chipotle-spiced peanuts, almonds, and cashews are a delicious snack any time of day.
...Learn more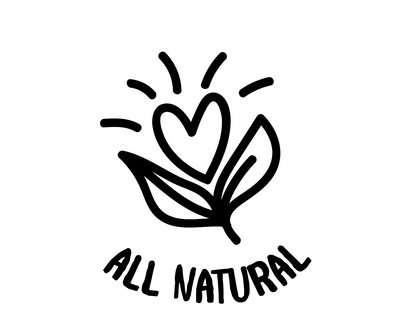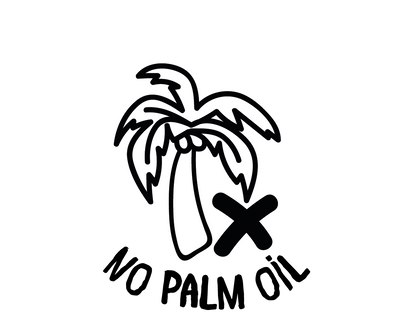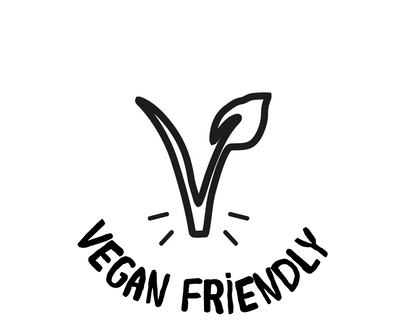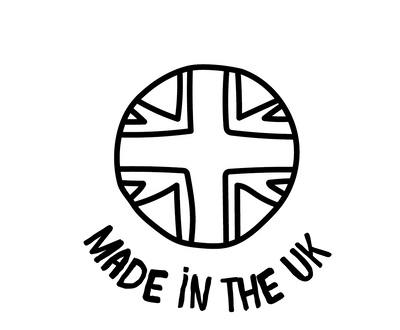 MORE INFORMATION
Roasted mixed nuts 94%, (peanuts [58%], cashews [25%], almonds [17%]), sugar, sea salt, chipotle flake <1%, rapeseed oil, black pepper, fennel powder <1%, chilli powder <1%, garlic powder.
Nutritional information per 100g: Energy 2458kJ / 593Kcal, Fat 47g, -of which Saturates 5.6%, Carbohydrate 13.9g, -of which Sugars 7.3g, Fibre 8.2g, Protein 24.5g, Salt 0.7g.
Not suitable for nut or peanut allergy sufferers.
Made in an environment where celery, gluten, hazelnuts, milk, pistachios and soya are present.
Warning: Small children can choke on nuts. May contain pieces of shell.
Please note: Although we make every effort to ensure this information is correct and accurate, we cannot be held liable in instances where it is incorrect. Always read the label on the product when you receive it, and react to the manufacturers guidelines.
Store in a cool dry place.